Though we may not know who first coined the nebulous phrase street photography, they certainly have a lot to answer for. Not only is the name of this beloved genre of ours so broad as to be almost meaningless; it is, partially at least, a misnomer. Type the words "street photography" into your favoured search engine. (It's Google, isn't it?). Look through the numerous pages of photographs and one thing will become immediately apparent. Most people take this name all too literally.
Where else would you make street photography but in the street, one might ask. Well, indeed. Almost anywhere, should be the response. For it isn't street photography at all. That is to say that while we may be in the street while we make it – and that isn't required – we are photographing life as it happens, or the remnants of that life. Life, or the remnants of that life photography isn't quite as snappy, is it?
Street photography's given name comes into contention when considering where exactly can we make these photographs. Almost anywhere.
Under The Sky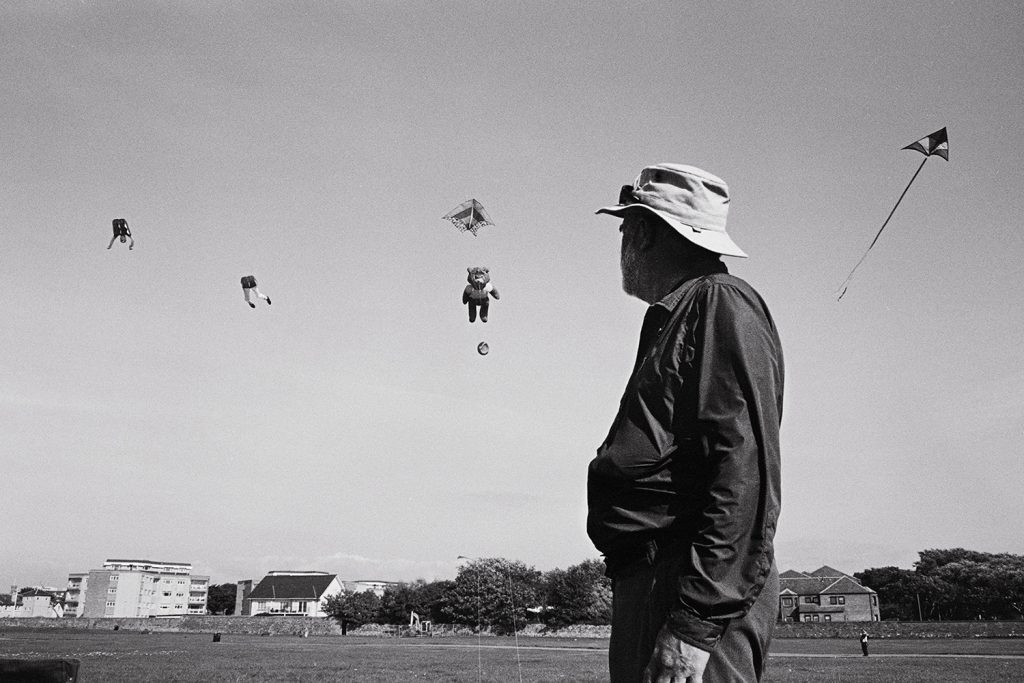 Street photography is certainly not only for the street, though that is where you may spend a lot of your time. When imagining the work of great street photographers, we imagine them, camera in hand, stalking the streets of a city. On the one hand we see them open and confrontational, and on the other, quiet and unseen. We imagine them in alleys, on avenues, on boulevards, and pedestrian crossings. We imagine them at sports events, in fairgrounds, or at protests and demonstrations. Equally, they are at home in the small town, or the village as they are in the park, or at times, even the wilderness.
Arguably, Cartier-Bresson's most famous image is of a leap over a puddle outside the Gare St. Lazare. Conversely, Martin Parr is known for photographs of seaside life and county fair shows, though I do love his series of rural Scottish postboxes. Robert Frank's book, The Americans, explored both urban and rural America and is a seminal work to this day.
Under A Roof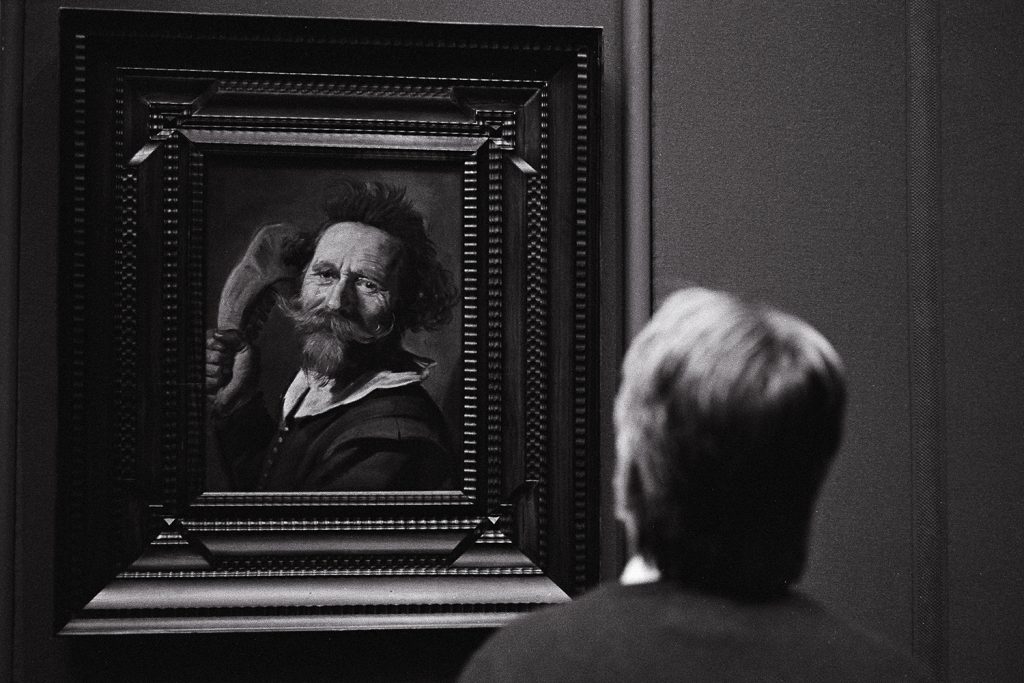 Here's where we remove ourselves from the street but continue making street photography. The photo may be taken in a coffee shop, restaurant or bar. It may be in a gallery, museum or at a concert it might be in an office, a mall, or a stairwell. It might even be in a public toilet – though that one's going to take some courage. The photographs remain of life as it's happening, or remnants of that life, only they are not now in the street.
Elliott Erwitt's witty 1995 photo in the Museo del Prado, Madrid is a great example of heading indoors to see what one may see. And of course, in a similar vein, the aforementioned Martin Parr, and his photo of countless phone-cameras (and fewer eyes) pointing towards the Mona Lisa is an example that springs to mind. A Bruce Gilden favourite is his photograph of a Yakuza having his cigarette lit in a coffee shop in Tokyo. Lisette Model has a wonderful photo of a lady standing gloomily in front of a row of 50c fruit machines.
On the Go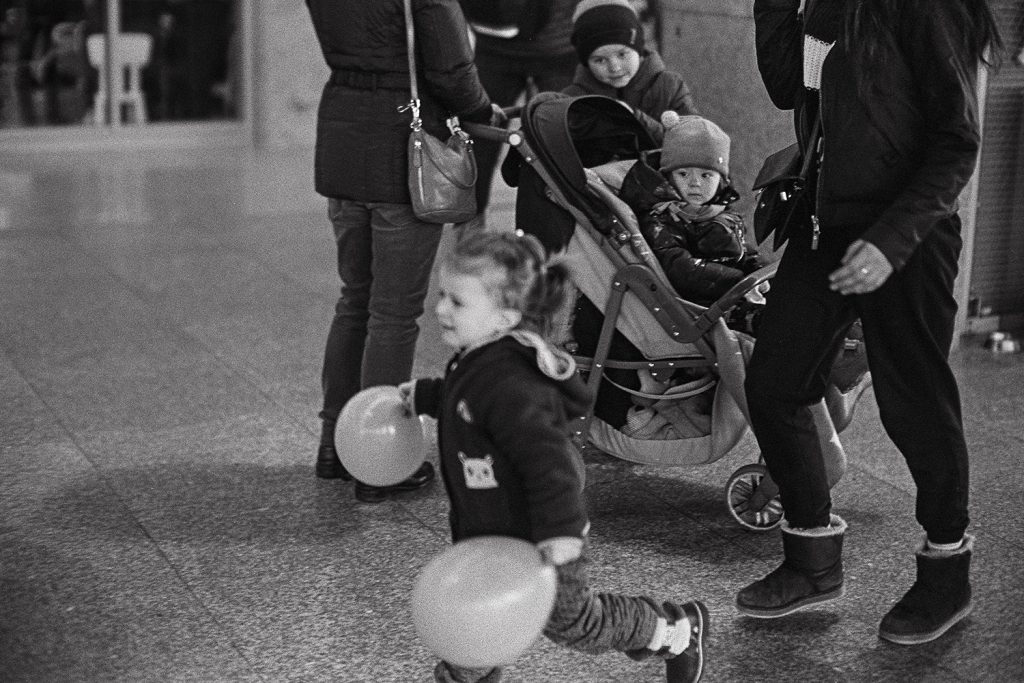 In the liminal space between outdoors and indoors, there lie the photographs taken in transit, or at the very least, where that travel begins or ends. There's a long tradition of street photography in metro stations, bus depots, harbours, and airports. Not content with the travel hubs, many photographers get on board and take their photos on the trains, planes, and myriad automobiles.
Bruce Davidson's groundbreaking photo essay, Subway, gave birth to countless copycats riding the underground train cars at night making photos of the vast spectrum of life trying to get home after a big night. Garry Winogrand was so afraid of flying that he would arrive hours ahead of his departure to distract himself with photography, the results of which eventually became his Arrivals and Departures project.
So, Anywhere, then?
Almost anywhere a photographer finds themself, they can make street photography. Street photography is an interaction. It is interplay between photographer and subject whether they're aware of it or not. Location, while important, plays second fiddle to the more crucial element of the aforementioned life or the remnants thereof.
---
This is the 3rd part of the 5 Ws of Street Photography where I write about the What, the Why, the Where, the Who, and the When of street photography. You can read the others here.