Continuing my resurrected journey of watching each of the British Film Institute's 100 best films of the 20th Century. Starting at 100 and working my way to Orson Welles' The Third Man at number 1. This time, Distant Voices, Still Lives. I'll keep these short updates spoiler-free. Consider them a small record of moving through this series.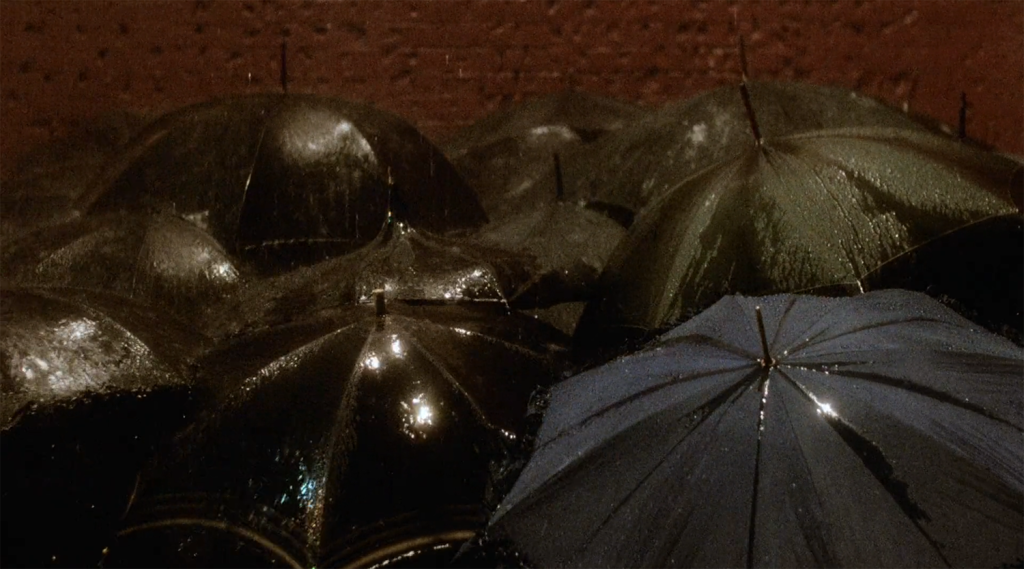 Where 2 years before, Derek Jarman illustrated his fictionalised retelling of the life of Caravaggio by representing the baroque artist's paintings as scenes in his film, in the 1988 autobiographical masterpiece Distant Voices, Still Lives, Terence Davies portrays long, silent scenes reminiscent of family photographs, all gathered together in a vivid scrapbook of working-class family life. In the first of these photographic scenes, the camera pushes into a photograph of the absent patriarch on the wall. Depicted by Pete Postlethwaite in the film, the photograph is nevertheless a picture of Davies' own father. It is a haunting touch in this remarkable expression of sadness.
Distant Voices, Still Lives is a diptych of 2 films, Distant Voices and Still Lives. Shot 2 years apart, with the same cast and crew, the movie is a captivating tableau of sadness, love, anger, goodness, and hate. In a film that resembles a daydream of snatches of memory summoned out of order, there is little narrative. This is the story of a working-class Liverpool family during and after the Second World War. Mum, portrayed by Freda Dowie is a gentle, good soul though she and her 3 children live in fear of the brutal, abusive violence of Postlethwaite's father figure. Song plays an important role in the film with moving, stirring pre-rock-and-roll pub singalongs used as text and subtext to the lives of the children, seemingly destined to repeat the dynamics of their childhood. This film is, indeed, a masterpiece.