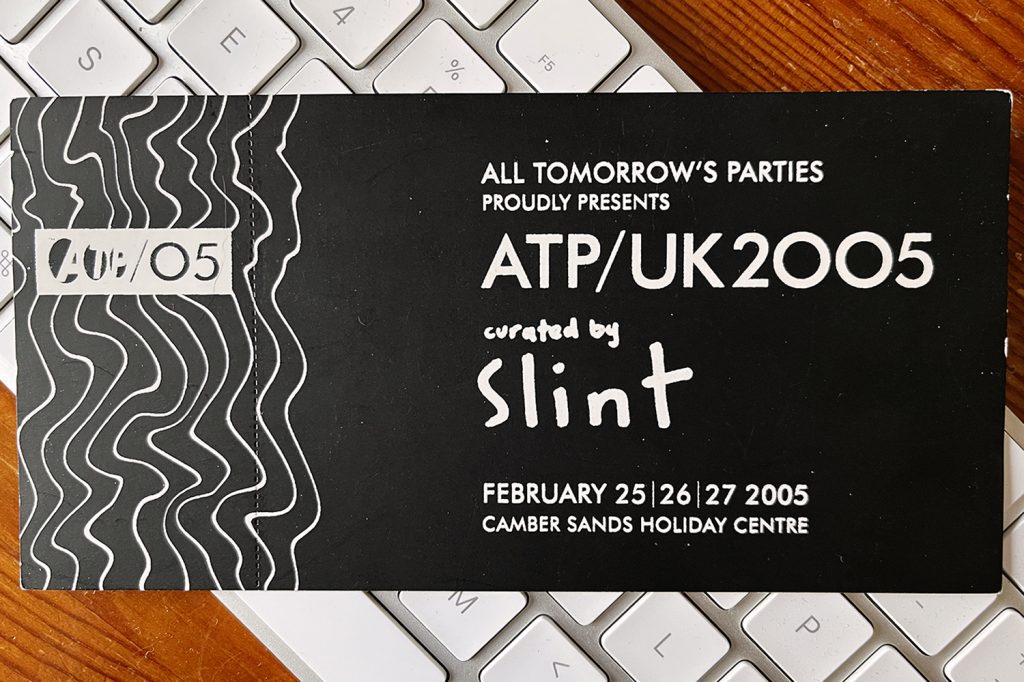 My first experience of Spiderland was in late winter, early in 1998; a natural consequence of my blooming love for Glasgow's Mogwai and Falkirk's Arab Strap. I found the music to be astonishing and this seminal album by Louisville band Slint is still unlike anything I have heard before or since. From the delicate guitar, and opaque spoken word of Breadcrumb Trail to the pained exclamations of loss in Brian McMahon's cries at the end of Good Morning, Captain; listening to this album was a key moment in the formative years of musical discovery that shape my listening, later my composing and ultimately, my life. Had I not heard Spiderland in my late teenhood, I may not have become so enthralled with the scene, and may not have found other such bands like Rodan, June of '44, Rachel's, Bonnie Prince Billy, and even maybe Canadians, Godspeed you! black emperor.
For the next decade, I would write, record, play, promote, release, and enthuse this music. I would attend hundreds of gigs and write about so many bands. Of course, given their split towards the end of 1990, it was a fanciful daydream to ever see Slint take to the stage to play live. In 2005, much to the surprise of many, that's exactly what they did.
All Tomorrow's Parties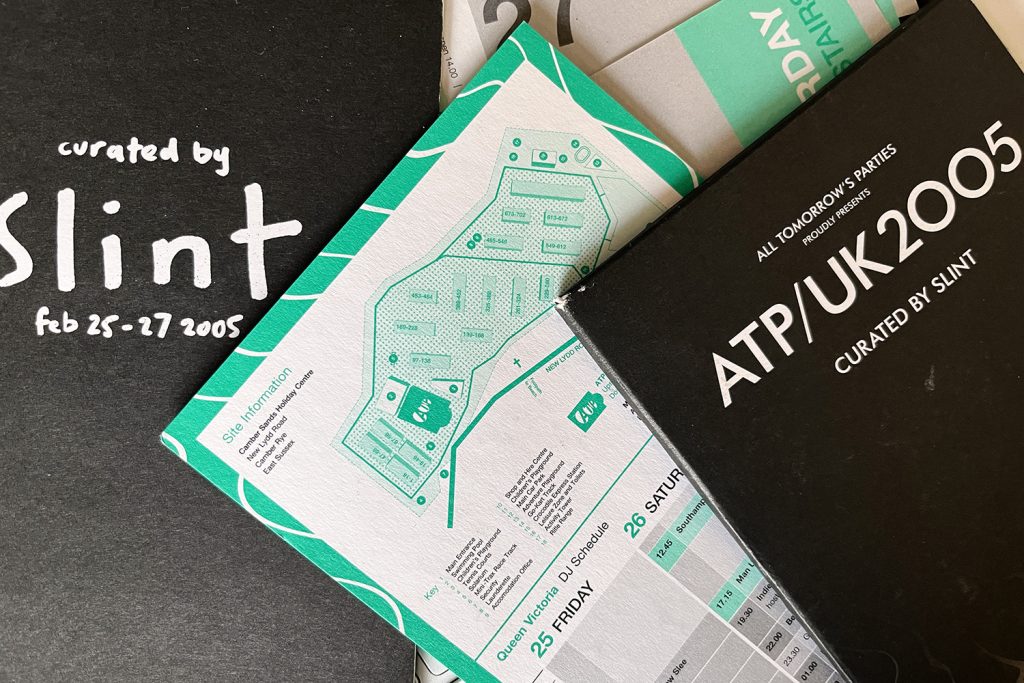 How I found that Slint was to curate 2005's All Tomorrow's Parties festival at Camber Sands holiday camp in Kent is lost to time and anybody's guess. I do remember, though, there was no question that I would be there. And on Friday 25th February, I was Pontins-bound.
All Tomorrow's Parties was a festival like none I had experienced before or indeed since. It had grown out from Belle and Sebastian's Bowlie Weekender, so had a twee, indie atmosphere. The holiday camp chalets housed all attendees, bands, and audience alike, with the main stage located in the entertainment hall.
Memories of the festival are many. A particular favourite was seeing múm live for the first time, though inexplicably I was the only member of our party that wasn't bored by the performance. Then, hearing Mogwai live for the umpteenth time then later seeing them, like star-struck teenagers, enjoying Slint from the side of the stage – Martin in particular, air drumming along to Britt Walford's fills. Wonderful stuff. Mark Kozelek, King Kong, Deerhoof, Spoon, and the Melvins. Incredible music. Some great DJ sets topped the nights off – Mogwai vs Arab Strap, then Stereolab.
It was only a couple of years later before Slint were in front of a Glasgow audience, at the ABC and performing Spiderland in its entirety. Greeted like the post-rock heroes they are, it was an experience to hear the album performed from start to finish, however, I will always remember the All Tomorrow's Parties festival more fondly. That first time is often the most memorable.