As today is Valentine's Day 2023, it seems I would be missing a trick not to resurrect an apposite blog post from my long gone music website about some records I've released on Valentine Records.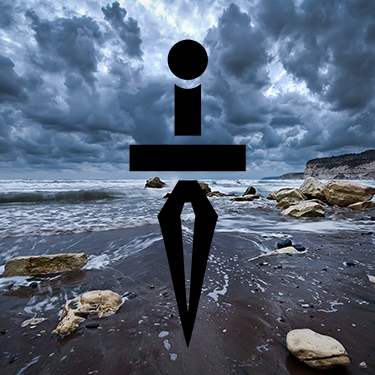 As today is Valentine's Day 2023, it seems I would be missing a trick not to resurrect an apposite blog post from my long gone music website about some records I've released on Valentine Records.
Founded in 2001, the same year as I founded too many fireworks, Valentine Records is an independent record label from Manchester, England. The label managers, David Fox and myself, bumped into each other, literally, that year at the In The City music conference at a Manchester hotel – which, by the way, I've just discovered New Order are relaunching this year. Dave and I formed a friendship that has lasted to this day. Though sheer coincidence, and just before my move to Poland, both labels fell dormant around the same time and reawakened together also, a few years later. As Valentine reawakened, Dave asked if I would like to release some music on the label and so I did.
White Spring, Black Cloud
After releasing my Elements E.P. on too many fireworks in late 2010, I occupied the first couple of months of 2011 less with classical music, and more with electronic experiments. I took some time to teach myself the basics of MaxMSP and listened to Stockhausen, Cage, and Derbyshire among others. When Valentine asked me to record an e.p., I decided to combine the bits and pieces of electronic composition I'd written with some minimal classical piano and cello. Released on my birthday, 14th March, I was entirely unaware of how prophetic the title White Spring, Black Cloud would become – though that's a whole different story.
Doolittle
Launched with an album of covers of The Velvet Underground and Nico, the label has a project known as Rebellious Jukebox. Valentine selects a seminal album and label artists cover the album's songs. Later, releasing the collection as a compilation. For the compilation of the Pixies' album Doolittle, I contributed a cover of Wave of Mutilation.
Valentine 50
To commemorate the 10th anniversary of the label in 2011, Valentine released a retrospective collection that featured Biała Wiosna, Czarna Chmura from White Spring… and a piece called Networks written especially for the album. This one came as a physical release in a beautiful metal tin that I think I have somewhere in the flat. I'll need to dig it out sometime.
Skies / Seas
By the time 2012 rolled around, I had taken 18 months away from writing any music, using the time to both concentrate on my other writing and to study piano. Mid-year, Dave and I had a chat wherein, he politely encouraged me to stop pretending to be a composer and get to actually composing. It was the motivational kick in the ass that I needed, and I set to work on what – to this day – became my most successful work. We split the package into two distinct E.P.s. Skies was a selection of 4 modern-classical pieces including a lullaby for my 1 year-old niece, two larger scale compositions, and a re-recording of an old favourite. Seas was something different entirely. Using an abundance of reverb and delay, I recorded 4 minimalist post-rock soundscapes that are generally reviewed to be somewhat darker than the first E.P.
The Cold Early Light
Following from the success of Skies / Seas, I worked in a similar vein but struggled to start. Recuperating from a broken arm, I found a collection of recordings made in my first year in Poland. Some were discarded and others formed the basis of new compositions for an E.P. opaquely dealing with the break-up of the long-term relationship that brought me to the country. Heavily influenced by Jóhann Jóhannsson, this is my record on the label that I'm most proud of and is certainly the most musically proficient.
Other Compilations
Songs of mine featured on the above recordings also appeared on the Valentine Records compilations Valentine 60, and Valentine 100, itself titled Sound>Vision.
Foundations Festival
My time as a solo artist had come to an end. I had rediscovered guitar and spent the years 2014 to 2016 writing and performing with the Frozen North, then 2018 and 2019 with Pop-up Books, after which I set aside my guitars and picked up a Leica again.
Nevertheless, the label invited me on two occasions to perform at the Foundations festival co-produced by Valentine records and their friends, the label Analogue Trash.
My first time was a DJ set performed live to a venue in Manchester from an apartment in Warsaw via the wonders of the internet. I could see the audience, and if I remember correctly, they could see me. It was a weird experience but the DJ set was one of my favourites that I have ever performed.
Having briefly flirted with another solo effort, this time as a singer-songwriter, the label invited me and my Rickenbacker to travel to Manchester for the most recent Foundations festival in 2018. On this occasion I sang some songs from my solo E.P.s on too many fireworks. There was talk of a jangle-pop record with Valentine in the future but it wasn't ever to be. And with my promising future behind me, I can only thank them for the support and opportunities they gave me.
Happy Valentines!