Here we continue the ill-fated and resurrected journey of watching each of the British Film Institute's 100 best films of the 20th Century. Starting at 100 and working my way to Orson Welles' The Third Man at number 1, we move on to number 96, The original, 1973, The Wicker Man. I'll try to keep these short updates relatively spoiler free and consider them only a small record of moving through this series.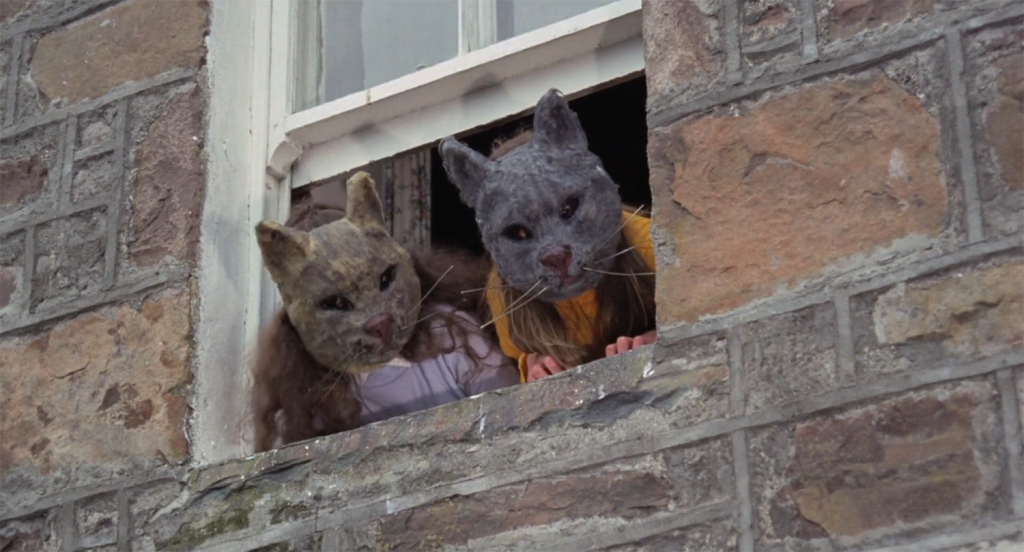 Robin Hardy's acclaimed cult horror, The Wicker Man is up next at 96. I am not a big horror fan, though I certainly enjoy psychological horrors far more than slasher pics. The Wicker Man struck a chord for this reason. It being set on a small fictional Scottish island owned by Christopher Lee as Lord Summerisle (in what is surely a stand-out role). The film is a creepy tale of paganism that builds slowly to it's shocking end that, even though I knew it was coming, was captivating to the last shot. Music in the Wicker Man plays a strong role – almost feeling like another character – with both Scottish and English folk songs adding to the feeling of provincial island life. Set to music for the film, Robert Burns' Corn Riggs was a particular favourite.
My favourite shot of the movie is a massive spoiler, so I have opted for the one above instead.