In January, I began a list of 10 podcasts I wanted to recommend. What follows is the second half of that list. Another 5 podcasts I think you should listen to. Enjoy.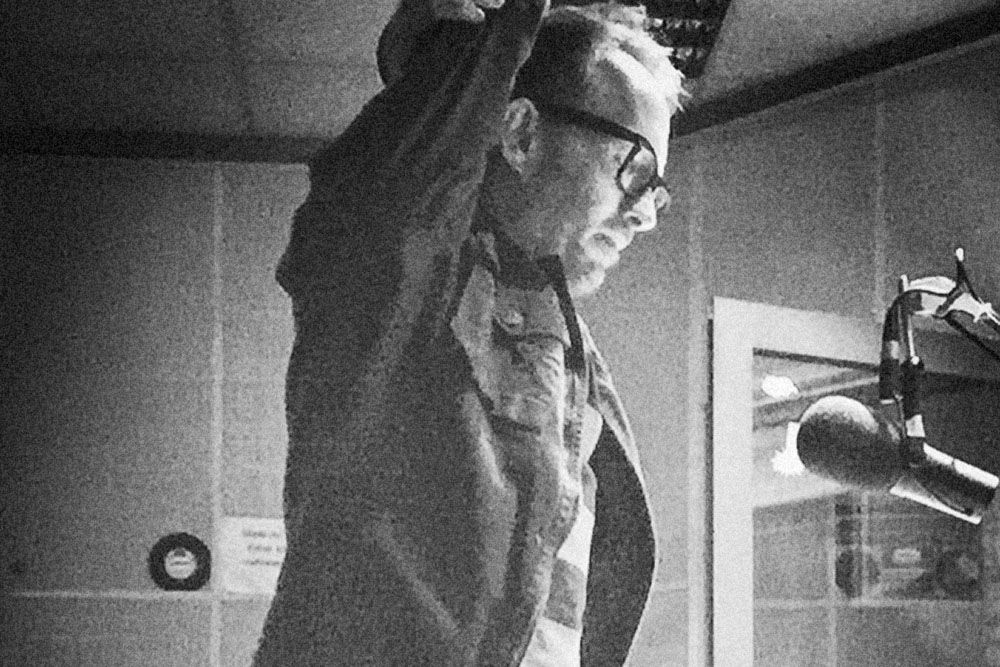 Spontaneanation with Paul F. Tompkins
Despite his face being familiar from TV and movies over the years, I first became aware of the genius of Paul F. Tompkins back in 2014 during his effervescent turn as Mr. Peanutbutter in the animated series, Bojack Horseman. I found Tompkins' stand-up, then his podcasts, and eventually, Spontaneanation. A member of the Upright Citizens Brigade Theatre, PFT has much experience of improv and that is skilfully put to work here.
Each episode begins with an improvised monologue before Tompkins introduces the episode's guest for a loose interview. During the chat, PFT will pose a question to this episode's guest offered by the guest of the previous episode. The interview comes to a close, with this episode's guest proposing a setting for the upcoming improv scene, and so part 1 ends. Part 2 introduces the episode's players for the always hilarious narrative improv, containing elements from the earlier interview, set in the previously suggested location. And so on it goes for 200 episodes. An ingenious idea from a comic far too few people this side of the Atlantic know enough about.
In Our Time
Hosted by Melvyn Bragg, the longtime – now former – presenter of the popular BBC arts program, The South Bank Show; in this weekly podcast, you'll find a round-table discussion of one of a diverse mix of historical topics. Joined for the 45 minute episode by academics expert on the chosen subject at hand, Bragg guides the conversation in a way that is endlessly fascinating, inviting contributions, explanations, and summaries from his guests.
In a 2010 article in the London Review of Books, Will Self wrote "Bragg gives short shrift to pretension of any kind, while remaining stalwart in his search for knowledge." There are far too many episodes to recommend anywhere to begin, so the best advice is to head over to the archive, find a topic that interests you, and get listening. Favourites of mine include Swift's a Modest Proposal, The Highland Clearances, Fermat's Last Theorem, and this episode on Surrealism.
Richard Herring's Leicester Square Theatre Podcast
Podcasts where one comedian interviews another are, to be fair, ten-a-penny on the internet these days, however, one that stands out by a long way is Richard Herring's Leicester Square Theatre Podcast. Richard Herring: Stand-up comedian, comedy writer, self-playing snooker champion, and bane of all who may ask the question "When's International MEN's day, eh?!", Herring is a workaholic and a very funny man. In this live interview series, he has irreverently covered pretty much every shining light in British comedy, while dipping his toe in foreign waters, and less comic guests also. Again, this podcast has been going for years and there is plenty to get through though most people will tell you that the Brian Blessed interview is one the most demented things you'll ever hear. Might not be the best one to start with, though.
Empire Film Spoiler Specials
I don't remember having ever actually read an issue of UK film magazine, Empire. I'm not sure I ever will. I can't tell you how happy I am, however, that the magazine began a stable of podcasts and launched the Empire Podcast, launched in 2012. Hosted by the charming Chris Hewitt and joined by Helen O'Hara, James Dyer, and one of a rotating cast of Empire writers, the episodes have news, listener questions, interviews and reviews.
It is, however, not the weekly podcast I want to recommend, but the Spoiler Specials offshoot that sits behind an absurdly cheap paywall. Each episode of the spoiler specials, after an interview – normally with the director of the movie – the gang sit down and dive deep into a chosen movie. The Mission: Impossible episodes with Christopher McQuarrie are so long and full of engrossing detail, they are legendary. My own favourite though is the live spoiler special of Avengers Endgame. The enthusiasm of the team has to be heard to be believed, but guys… we need to talk about portals!
Binge Mode
In a similar vein to the Empire Podcast Spoiler Specials, there is the Ringer's Binge Mode Podcast hosted by Mallory Rubin and Jason Concepcion. Sadly defunct now after the latter left the network, Binge Mode began as a recap show for Game of Thrones, recapping every episode leading up to the 7th series premiere, then continued after until the end of the run. Each episode the pair give a detailed run through of the episode (or chapter) then have a comprehensive discussion of key themes and ideas therein. After wrapping up Game of Thrones, subsequent series of Binge Mode covered the complete Harry Potter, the complete Star Wars universe, and finished with the complete Marvel Cinematic Universe. Prepare to spend a lot of time with these guys.