Let's set the scene. Circa 2002 or 2003, Glasgow. Classic iPods with the click-wheel, attached by a long cord to white earbuds, are all the rage. A record collection on a player the size of a fag packet. The future. Internet radio was taking off. Radio Magnetic was Glasgow's next big thing.
Waiting in the neglected living room of a Maryhill flat, for a mutual friend to emerge from his bed and come join us, I sat with Joe Howe, at the time making a name for himself on the UK electronica and chip tune scene as Germlin. As Joe waxed enthusiastic as he often did, it was my introduction to the concept of podcasting.
"That'll never catch on", I thought.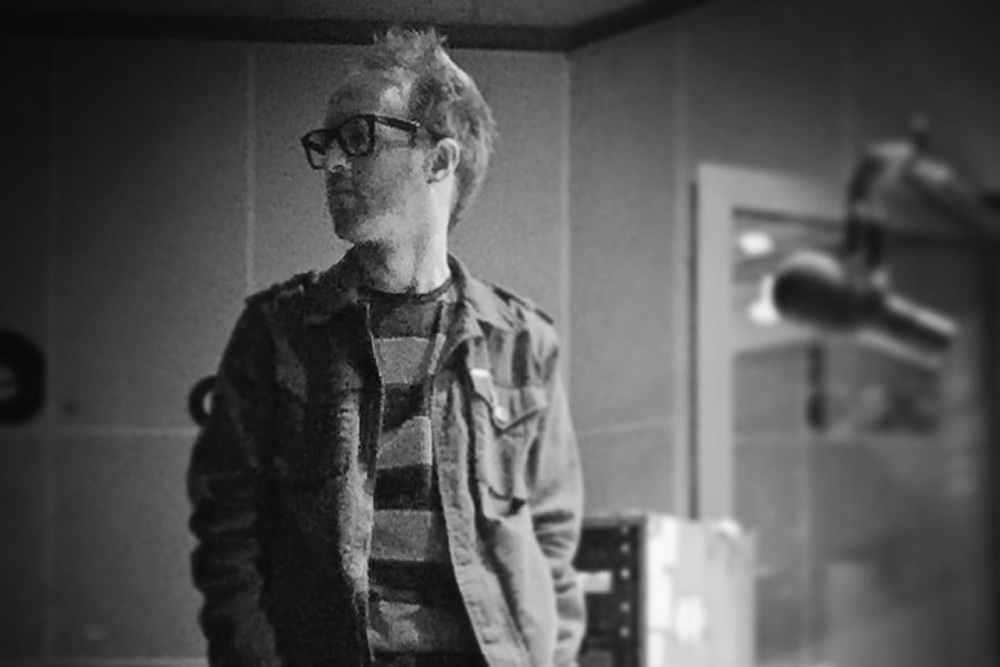 20-odd years later and, of course, podcasts are ubiquitous. Imagine a niche, there's bound to be a podcast about it. Ricky Gervais claims to have, well, if not invented it, made podcasting what it is. He can fuck off.
There are countless podcasts that I've listened to for years on and off but have drifted away from. Some, like Reply All, or the Ricky Gervais show were found to be a little problematic. Others, such as Pod Save America, Political Gabfest, and Guitar Nerds were left behind as my listening needs changed.
Nevertheless, many podcasts persisted so here is part 1 of a list of 10 that I think you should listen to. There's no order to this list. There's no theme. Just 5 podcasts that I go back to time and time again.
The Offensive
Follow the ups and downs of the 5 year plan of the new regime in charge of fictional English Premier League team, Ashwood City. The Superwhites. Currently in the second half of the final, 5th, season of the podcast, this weekly mockumentary tells a fictional story following the real-world events in the beautiful game. It has been quite a ride and may stand out as the funniest podcast on the list. With a cast of characters that include an Old Etonian Chief Exec, a Scottish Director of Football (straight out of the Malcolm Tucker school), and an acerbic Director of Communications, Season 1 takes a few episodes to shake the comparisons with Armando Iannucci's The Thick of It but when it does, it becomes transcendent. If you are a football fan and choose only one of these to listen to. Choose this one.
Qanon Anonymous
Looking to the USA with bewildered dismay at the growth of the Qanon conspiracy theory, I made an aborted attempt to listen to this series back in 2019 but had too many other shows in my library for it to stick. Post January 6th 2021, I returned to it and started from the beginning. There is much incredulous discussion and in-depth analysis of the Qanon insanity, as well as numerous episodes focused on other tangential topics. As you may imagine, the tone can sway between deep darkness, to baffled hilarity. As with many podcasts, you come for the premise, but you stay for relationship shared by the hosts, and often with the audience. I've listened to every episode, some multiple times. These guys now feel like pals, through the good times and the bad.
How Did This Get Made?
This long running podcast has kept me company now, for many years. Married TV actors Paul Scheer, June Diane Raphael, and their friend, the inimitable, Jason Mantzoukas, get together to watch and discuss terrible or bonkers movies – most often accompanied by a guest. The show has been going on so long there is an anniversary clip show which I listen to at least once a month.
While it may seem like quite an undertaking, I suggest you go back to the start and work your way through to the present. The development of the relationships, catchphrases, personas, and tropes is a joy. For the archive, you will need a subscription to Stitcher Premium but the Con Air / Face Off Live double header is worth that price alone! You can listen to new episodes for free, week to week, wherever you get your podcasts. For now, here's a classic clip from the Hackers episode.
Knowledge Fight
I discovered this painstaking, comprehensive analysis of conspiracy theorist Alex Jones and his media empire, Infowars, by chance. The Qanon Anonymous guys had mentioned an episode that Knowledge Fight had recorded analysing admitted white-nationalist and insufferable philosopher Stefan Molyneux's film about his visit to Poland.
From there, I went back to the start. I'm now well acquainted with the cast of madmen and oddballs in orbit around Alex Jones. Recently there have been a spate of "Formulaic Objections" episodes, discussing the depositions in the Sandy Hook Defamation law suits that Jones is on the hook for a billion dollars. These are fascinating and infuriating in equal measure. When Dan and Jordan can't quite cope with present-day Alex, they often jump back to the past. Or over to "Project Camelot" and the Secret Space Program madness. Hours of fun, though some of it may make you want to throw things around the room.
My Dad Wrote A Porno
What would you do if you discovered your father was self-publishing terrible erotica on Amazon? Most of us, I imagine would open a crack in time and space and disappear into it. Not Jamie Morton. He got his pals James Cooper, and radio's Alice Levine and they started a podcast that became a worldwide sensation. Each episode reading a chapter of the "have to be heard to be believed" Belinda Blinked book series. Though the series began to go stale after the original – pre-podcast – books had been covered and were followed by books written with knowledge of the Pod, the first few series are deranged and uproarious.