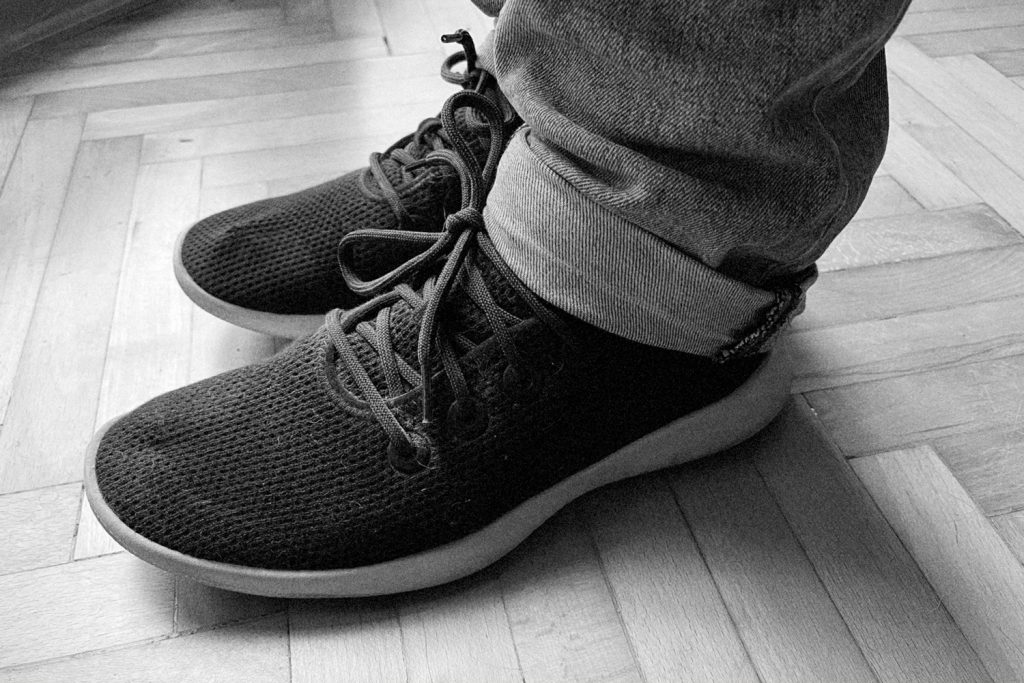 Cons. Chucks. Hi-tops. Gutties. Whatever you call them, Converse Chuck Taylors have long been my favoured flavour of footwear, beating Adidas Samba to the finish by the width of only a shoelace. While great footwear for hanging around a record label office (read: various kitchens over the years), or throwing oneself chaotically around a stage, Chucks aren't ideal for hours of walking.
In 2017, to celebrate Magnum's 70th anniversary, the agency published a collection of advice from their photographers. Paraphrasing a tip from Abbas contained within, it was titled Wear Good Shoes. Since setting back out onto the streets, my Chucks have been relegated to the cupboard, making the occasional outing when I photograph a music show or two. Instead, I've spent the last few years experimenting with other shoes, some suitable for 5 or 6 hours spent on my feet.
Worth Every Penny
As photographers, we often spend a lot of time daydreaming about the money we will spend on this lens or that. We imagine what camera body we might buy to make our lives that little easier. It is rare we will consider the shoes we buy as part of our budget for gear. If, like me, street photography is where we have decided to concentrate, and we hope for longevity, then taking care of our feet is vital and spending a few quid to buy decent footwear is worth every penny.
The first and most important consideration when deciding what to walk around in with camera in hand is, of course, comfort. Having worked for years in music retail before ever lifting a camera to my eye, I knew how important comfortable shoes are. Spending hours on end standing, often standing still, in the wrong shoes can be tough. To endure long hours in the city without ever thinking of any pain or fatigue, for street photography, getting into something with comfortable padding and insole with good support and a good fit is vital. Something weatherproof is recommended for the autumn and winter months.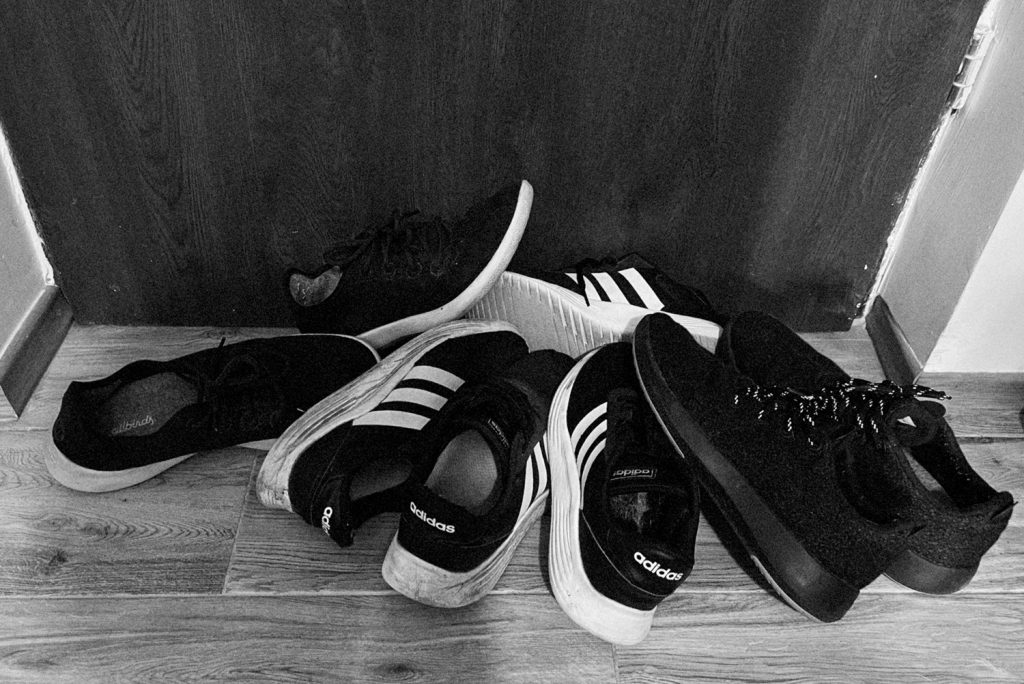 Quickly and Often Quietly
Mobility is next. Light, slim shoes are preferable to anything with bulk. On the street, one needs to move quickly and often quietly. This becomes more difficult when plodding around in colossal hiking shoes. Shoes that squeak should be avoided also. Picture yourself inching closer to a subject to make a shot while all the time a shoe is shouting eh-eee, eh-eee. Stealth, it is not. While on the subject, the colour, as with most street photography clothing, should be inconspicuous. Black or dark colours are preferable.
I began my journey with a first step towards my favoured sports brand, Adidas. I started with some classic Samba, but while good for a kick-about, they weren't great for walking. Since then, on good recommendation, I've worn through 2 pairs of Adidas Lite Racer shoes. More recently, though, I have been introduced to the delight of Allbirds shoes. I began with the all-black tree-runner shoes, and have recently moved on to the more weather-protective Wool Runner shoes. Whatever you buy though, keep in mind the need for comfort and mobility, and as Abbas suggests, wear good shoes.