Moving to Poland in 2010 had many unforeseen consequences. I had no idea at the time, for instance, that a few years later, I would relaunch my record label, too many fireworks, on the Polish market for a successful spell. Or that I would be in Warsaw for the 2012 UEFA European Championships. Or that to pay the rent, I would join a tech company I hadn't heard of, plan to be there for 6 months, and remain there for 13 years.
The Corporate Years
Hired as a graphic designer having done a grand total of NO graphic design in my life was a bit odd – it certainly wasn't the job I applied for – but hey, I could use Photoshop and apparently that was enough. Waiting at an all-hands meeting to accept my 3 years anniversary gift, I swore to my friend that I wouldn't be there to pick up my 5-year award – something he gleefully reminded me of 2 years later.
With my talent for instruction, I moved over to HR and Employee Development, before a fateful move to Customer Education. Further organisational changes spelt the end of my tenure there. And though I had some good years, it was not before time. Whether it was the safety of continued employment in a country where my grasp of the language isn't ideal; a decent – if comparatively low – wage that allowed money to flow into too many fireworks projects; or just laziness: I stayed in that corporate tech environment for far, far too long. With the first lay-offs and changes to the organisation in August last year, I saw the writing on the wall, planned to be out of there at the beginning of summer this year, and began to save accordingly. In April, I signed the papers, and after a little gardening leave, in June, I'm out.
Back to School
Since I returned to photography in early 2021, I had been looking for a way to formalise my education in a manner that would allow me to teach photography at higher levels. There was nothing available in the Open University, and I had no short to medium-term plans to return to Scotland for a few years of school, so the idea was moot. Sitting in a Five Guys restaurant parking lot at the Glasgow Fort, a few days before my birthday in March of this year, I discovered the British Academy of Photography. After some research, I found that through their affiliation with Pearson and with Chester University, I could study an HND in photography, and then enter the 3rd year of the Bachelor of Arts degree. All remotely, and all – thankfully – above board.
Still-Lifes
I started on the 15th of March, the day after my birthday, and the first 7 weeks have been whiled away making still-life photographs, something I had no previous interest in, though in truth, I thoroughly enjoyed it. Assignment 1 was passed with distinction after creating this Autobiographical Vanitas still-life.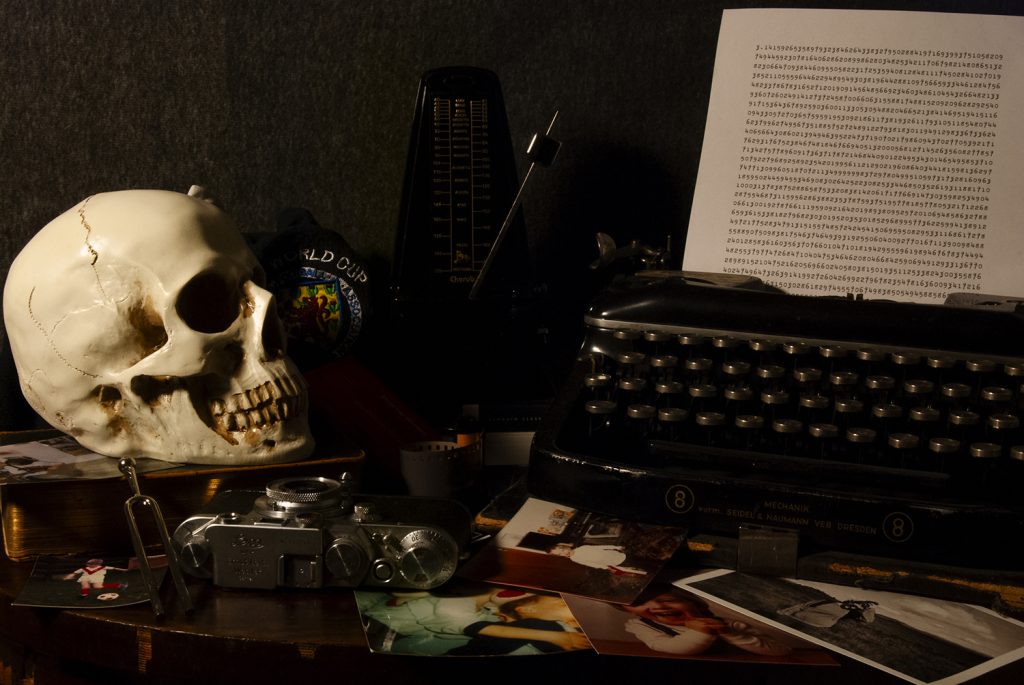 This afternoon, I received a distinction for the 2nd of the 2 assignments in Unit 1, and thus for the unit itself. Assignment 2 had me create still-lifes illustrating the Danish concept of Hygge and what it means to me, two of which are displayed below. I won't be leaving street photography behind for a career in still-lifes, but I do feel a series coming on. Anyways, a long way to go, but an alright start.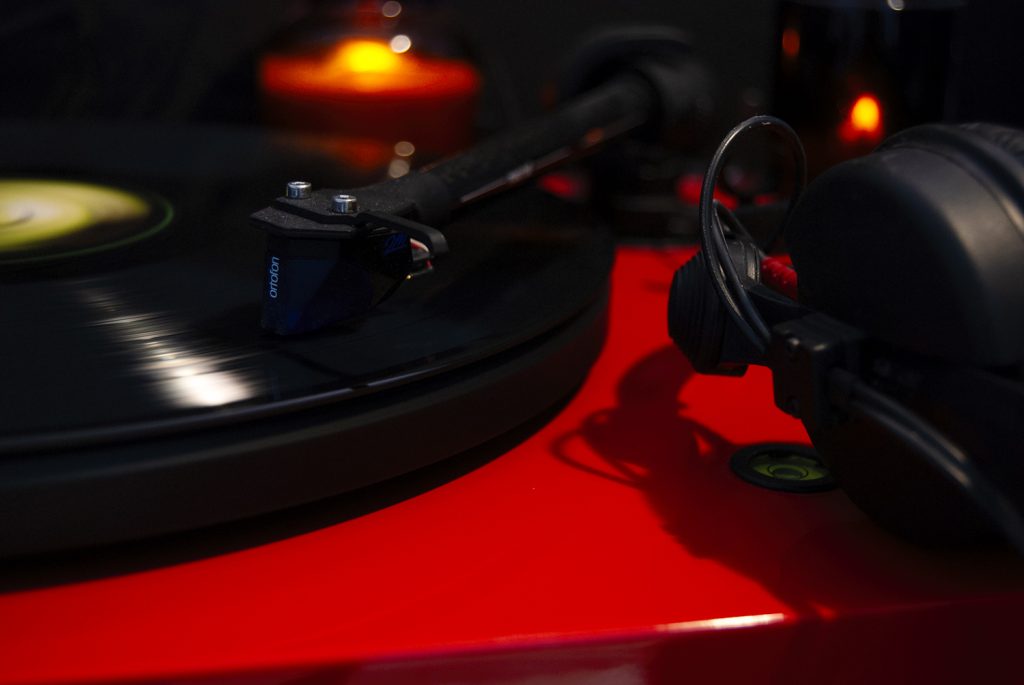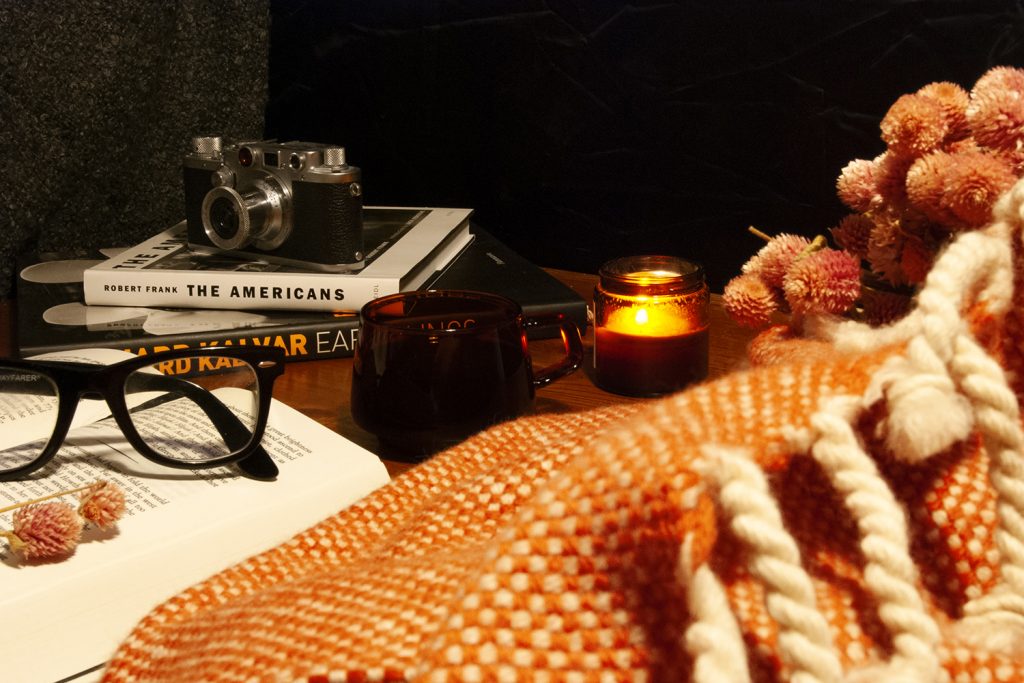 I don't regret my time in the corporate world. It paid for guitars, records, cameras, and a lot of imported Irn-Bru. While there are many reasons I could not have made this change in my life any earlier – not least that I only returned to photography in 2021 – I do wish it had come a lot sooner. Nevertheless, it did come and I feel life in Poland has started again. There's a lot of schoolwork in front of me but I have woken every day in April with the palpable excitement of creative possibility rather than a resigned acceptance of a corporate sinking ship.
44 years old, and student discount. For a Scot, that in itself is a reason to get up in the morning.