Here we continue the ill-fated, and resurrected journey of watching each of the British Film Institute's 100 best films of the 20th Century. Starting at 100 and working my way to Orson Welles' The Third Man at number 1 through today's film, number 99, Carry On Up The Khyber. I'll try to keep these short updates relatively spoiler free and consider them only a small record of moving through this series.
In sharp contrast to number 100 which was captivating and moving, number 99 – Gerald Thomas' appalling Carry On Up the Khyber – did nothing for me. The Carry On series, of course, is a dated, anachronistic collection of spoofs structured largely on innuendo and bawdy seaside postcard humour and it's definitely not for me – though one might argue it can't be so bad if it appears on a list of the greatest 100 British films. That said, for a comedy, I didn't smile. Not even once. Wikipedia tells me that "Colin McCabe, Professor of English at the University of Exeter, labelled this film (together with Carry On Cleo) as one of the best films of all time". Given that take, with no due respect whatsoever, I should say that Colin McCabe and I profoundly and fundamentally disagree.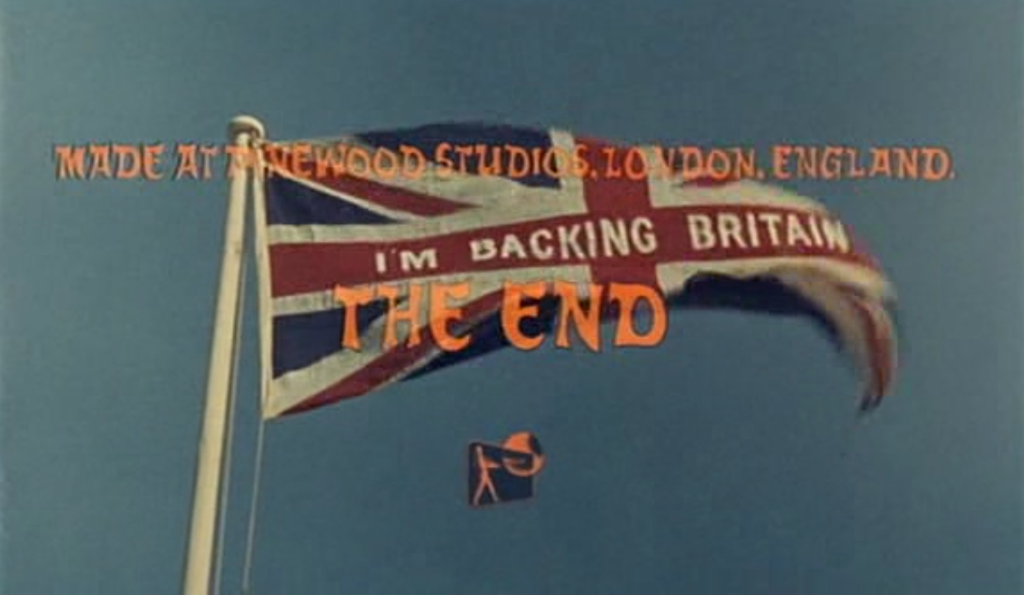 When I started this series, my intention was to add a photograph of a particularly beautiful scene from each movie and use it to illustrate the blog-post. For this film, such relief did I have when the movie finished, I've chosen, simply, "the end".